Hope / Our Business Is None Of Your Art, 2010
Our business is none of your art is a book/magazine by Bazuco. Presented for the first time at the Bazuco HOPE pop-up store as a collection of cartographic pieces about the connections of market, media, art and politics in the Americas. The publication features works by: Miki Guadamur, Lucas Ospina, Privado, Victor Albarracín, Ultrafabulosas, Profesor Bazuco, Fugazi, Aaron Nemec, Jordan Cleland, Juan William Chavez and many more.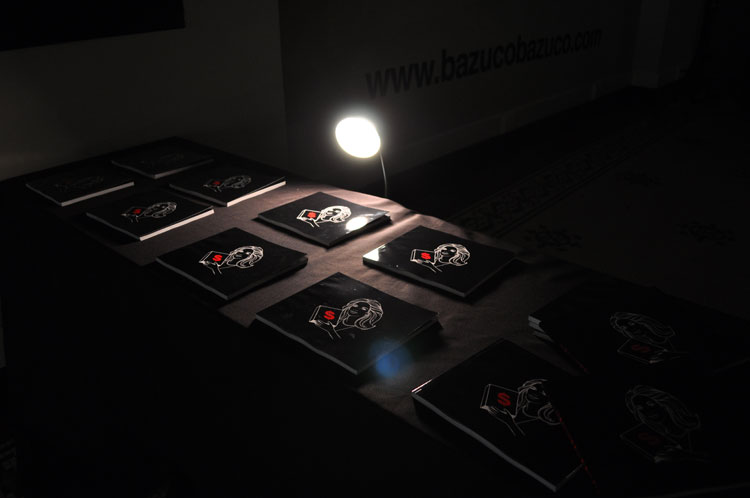 Installation, prints on t-shirts, skateboard decks and vinyl banners. Publication: 10 in. x 8 in. 144 pages.